Family Adult Daycare offers…
Convenient hours
Our center is open Monday - Saturday, 8 a.m. to 5 p.m. We offer extended hours from 7-8 a.m. and 5-7 p.m. to accommodate caregivers' work schedules.
Accessible location
We are conveniently located in The Fountain Pointe Professional Park, at Alumni Road, just north of the High School and the V.A. hospital.
Transportation from your home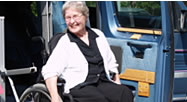 Our center provides door-to-door transportation for clients living in Avon, Bloomfield, Cromwell, East Hartford, Farmington, Glastonbury, Newington, Plainville, South Windsor, West Hartford and Wethersfield. Our handicapped vans are also available to take clients to scheduled medical appointments when they are spending the day with us.
Delicious, nutritious meals
Our clients receive a delicious, hot noontime meal and nutritious snacks throughout the day. If needed, we can also provide a light breakfast. We plan our meals under the guidance of a registered dietician to comply with clients' nutritional needs and any individual dietary restrictions.
Stimulating activities for all interests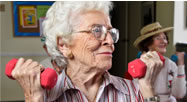 Our specialized recreational staff will plan and lead enjoyable activities throughout the day that are designed around our clients' interests and abilities. We encourage socialization, and design experiences to stimulate thinking and problem-solving. We encourage clients to try new activities and continue some of their old favorites. The following activities are typical of what we offer:
Arts and crafts, such as knitting and simple seasonal projects
Exercise and fitness, including chair stretches and movement
Fun and stimulating games, including Memory Magic and bingo
Enjoyable music for listening
Special guest performers
Movies and select television shows
Skilled care for medical challenges
We developed Family Adult Daycare as a local resource to help clients remain in their homes or with loved ones and to stay independent for as long as possible. Our trained staff can help with many of the caregiving duties that can be challenging for family members, including eating difficulties (such as swallowing disorders and tube feeding), walking and tranferring from sitting to standing, and toileting needs. We can also provide assisted bathing in our specially-designed handicapped showers.
Affordable fees
Our costs are based on the services your loved one needs. Please call to discuss your needs.
Getting started with us
Since every client's needs are unique, we encourage you to call and tell us about your family's situation. We will be happy to answer all your questions and provide you with a tour of our center. Please call us to make an appointment. We look forward to meeting you and your loved one!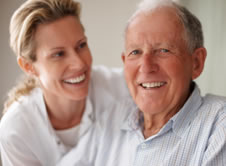 Contact
Dale Hume-Rimai, RN, RDH, Director
Family Adult Day Care
445A Willard Ave.
Newington, CT 06111
email:
info@ctfamilycare.net
phone:
860-436-2013